Trevor Boland September/October update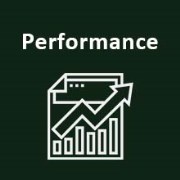 Performance
Autumn calving going very well - no issues to date
Performance
---
The cows started calving in the last week of July and in 6 weeks 40 cows had calves with 41 calves at foot. Calving has gone very well –all calving outside in great weather. By September 8th there are just 12 cows left to calve. Only 2 needed assistance and the vet had to be called to a cow calving a set of twins where one of the calves was turned the wrong way.
The target for the farm is to have a more compact calving period. Last year it was over 12 weeks and the aim is to reduce this to 10 weeks going forward. Last year any late calvers were culled and a more tighter breeding period was observed . As a result calving occurred at just over 10 weeks for 2022.
The cows are calved in a couple of fields near the house for observation. In calf heifers are kept inside at the point of calving and they are observed with a calving camera as well. The plan is to start AI on October 15th . Weather permitting the cows will be kept outdoors until the end of October.
The calves will all be vaccinated for coccidiosis, RSP (nasal) and IBR in September.
Finishing plan for the Purchased Herefords
At the beginning of September, 8 of the herefords have been drafted into a group and will get 2-3kgs of meal for a short finishing time. They weighed 490kgs liveweight at the beginning of the month. The target will be a 250kg caracase. In another 2 weeks another group of 10 will be drafted and put on meal for 6 weeks. As grass is tight , the groups were housed for finishing.
Grassland
---
Grass on the homefarm where the suckler cows graze is tight. By the end of September the AFC has fallen to 547kg DM/ha and there are 18 days ahead. Stock near slaughter have been housed on silage and meal and this will reduce demand. There will be still enough grass for the cows until the end of October( bank holiday weekend) which is the planned housing date. As insemination of the cows starts in mid October , it is easier to do this indoors.