William Kingston February Update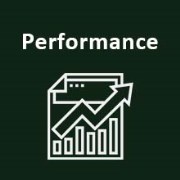 Analyse slaughter information for your farm
Look at slaughter performance reports on ICBF – grade, fat score, carcass weight
Examine which animals performed well and why
Build this into your breeding and management plan on the farm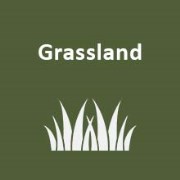 Plan to start grazing
Walk farm to assess ground conditions and amount of grass on farm
Identify stock that can be let out for grazing
Plan for letting them out; check weather forecast and have a plan in case weather/ground conditions deteriorate
Take time to analyse financial performance in 2021
Gather farm income and expenses information for 2021
Send information to your agricultural advisor
Analyse your profit monitor report and identify areas for improvement for this year
---
Performance
The remaining autumn born under 16 month bulls (3) went to the factory on 14th January. They were 15.5 months of age on average, and were an average carcass weight of 368 kg. One bull graded U=3= and the other two graded R=3+ and R=3-. They made €1623 on average.
Five heifers were also slaughtered in January. They were 18.7 months on average and had an average carcass weight of 293 kg. They graded R+3+ and made €1357, on average.
As the cattle sales freed up two pens for William, he brought the breeding heifers home from the out farm and they are now housed in the shed to monitor them for breeding.
---
Grassland
William has mapped the paddocks on his farm and has been set up on PastureBase for grass measuring. The whole farm was walked on 1st February and had an average farm cover of 783 kg DM/ha. The soil temperatures varied between 8.6oC and 10.4oC.
There is a significant amount of grass on the silage ground where covers varied from 400 to 1100 kg DM/ha. Ground conditions were suitable in most paddocks for grazing so William is considering letting his in-calf heifers and/or autumn calves out on it for grazing. They will be near the shed so it will be easy to house them again if weather and ground conditions deteriorate. Ideally, the cattle would be let out hungry so that they don't run around and poach land or damage fencing. William and Mark identified a sheltered part of one silage field which would be suitable for the heifers and has water available. As the grass has been growing since November, it would be an ideal opportunity to graze the grass and freshen it up for cutting in May to improve the silage quality. Otherwise, it would be growing for over 6 months and the silage DMD would be low in the silage, which would mean that more ration would have to be fed next winter to balance diets.
There is also a significant amount of grass on the out-block of land, where covers ranged from 400 to 1200 kg DM/ha. There are 9 cows and 7 calves housed there and William and Mark call to the farm twice per day. They have experienced grass tetany in cows before and are keen to avoid it, so the cattle could be let out to grass by day and housed again at night to prevent this. Grass tetany is caused by a lack of Magnesium absorption, typically when grass is too lush or during cold/wet/frosty weather. If the cattle were housed at night, they would have access to silage which would slow digestion and allow for Magnesium absorption.
---
Financial
William completed his annual profit monitor with his local advisor, Anna Sexton. This involves gathering information to analyse the farm expenditure and income for the calendar year. This is then inputted into the Teagasc e-profit monitor system and produces a report which allows William to analyse his financial performance for the year. He can also compare performance to other production years and benchmark against other farmers with similar enterprises.
William's output per livestock unit was 379.8 kg/LU for 2021. This is close to the target of 400 kg/LU for an autumn calving system, where bulls are being finished at 16 months of age. This is the total kg of beef produced per livestock unit on the farm, and is the biggest indication of overall animal performance on the farm. It is affected by:
Production per cow (cow fertility, bull fertility, calving pattern and mortality)
Performance per head (live weight gain at grass, live weight gain indoors (silage quality), level of meal feeding and animal health)
One of the biggest expenses on the farm is purchased concentrate (€516/ha). This can be reduced by improving silage quality on the farm by taking the following steps:
Grazing silage ground in spring before cutting
Ensuring that sufficient nutrients are applied to silage ground to replace offtake
Aiming to cut silage in mid-late May
Cutting silage in the evening on a sunny day when sugars are highest to aid preservation
Wilting grass for 24 hours after cutting