William Kingston July/August Update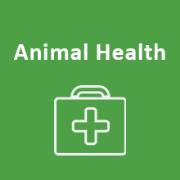 Parasite control at grass is important
Take FEC samples from young stock on the farm
Assess cattle visually to see if there are any signs of lung worm (coughing with tongue out) or stomach worms (loose dung)
Treat cattle with an appropriate drench based on results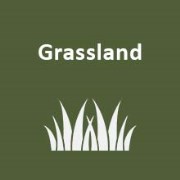 Finishing up second cut silage
Continue to measure grass on farm weekly
Replace nutrient offtakes on fields cut for silage with slurry at a rate of 1,000 gallons/acre for every 4 bales of silage/acre
Record silage yields on PBI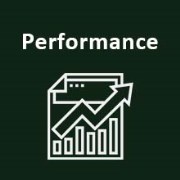 Summer weighing
Weigh young stock to see how they are performing at grass
Target over 1kg/day weight gain at grass
Target weight of 500kg at 12 months of age for autumn born bulls
---
Animal Health
William took dung (FEC) samples from his yearling heifer and bullocks in mid-July. They were taken from 10 individual animals in each group and sent to the lab where they were pooled together and tested as one sample. They did not show any clinical signs of a worm burden at the time of sampling, such as coughing or loose dung. The samples were clear for coccidia, lungworm, tapeworm and nematodirus but showed results of 300 eggs per gram of stomach worms in both groups.
Dosing is recommended at this level of a burden and William will be treating them with a white drench as a result.
---
Grassland
William's out farm was measured on 17th July. The average farm cover was 773kg DM/ha, with a growth rate of 59 kg DM/ha and a demand of 36 kg DM/ha. There were 21 days of grass ahead on the farm, meaning the farm is meeting this month's grass targets. To help grass growth and recovery, 15-20 units of nitrogen have been spread on the paddocks that were cut for silage in the form of slurry (spread using a dribble bar) and protected urea.
Second cut silage was made on 10th July and 16th July on the out farm. Strong paddocks and designated silage ground were cut which yielded around 2t DM/ha (4 bales/acre).
Some of the autumn calvers have been brought back to the home farm as they are due to calve soon. Silage was also cut on this block and it yielded just under 3.1 t DM/ha (~6 bales/acre).
---
Performance
The young stock were weighed on 2nd July to see how they were performing at grass since 18th March. The 2021 autumn weanlings and 2022 spring born calves were gaining around and above the target of 1kg/day with no ration, which is great to see. The autumn born bulls have a target to be 500kg at 12 months of age and as a group they appear to be on target of reaching this.
The spring 2021 heifers have only gained 0.47 kg/day since 18th March and they will be dosed based on this performance and on the FEC results. The 2020 autumn born heifers gained 0.65kg/day since 8th March. However as most of these are in calf heifers and are being restricted at grass before calving this is not a concern and they will be at their target weights for calving at 24 months of age on average.
Stock Group
No. Cattle
Weighing Date
Average Weight (kg)
ADG Since Last Weighing
2022 Spring Heifers
2
02/07/2022
173

1.07 kg/day

(Since 18/03/22)
2021 Autumn Heifers
16
02/07/2022
353

0.96 kg/day

(Since 18/03/22)
2021 Autumn Bulls
15
02/07/2022
428

1.33 kg/day

(Since 18/03/22)
2021 Spring Heifers
2
02/07/2022
458

0.47 kg/day

(Since 18/03/22)
2020 Autumn Heifers
7
02/07/2022
571

0.65 kg/day

(Since 18/03/22)