William Kingston November/December Update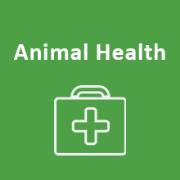 Prep for winter housing
Housing doses administered
FEC samples taken from cows and will be taken from calves
Checking lying and feeding space for housed cattle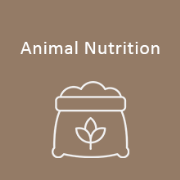 Balancing diets for cattle
Silage tested and diets are balanced based on the results
Bulls should be built up gradually to ad lib diets to avoid stomach upsets
Mineral results from silage were overall okay, but show low levels of sodium, selenium, cobalt, iron and molybdenum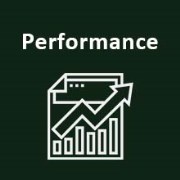 Slaughter details
Cull cow and first batch of bulls slaughtered
Remaining bulls will be slaughtered after Christmas
Bulls were good age and graded well
---
Animal Health
The finishing heifers were housed and received a housing dose which treats them for adult fluke, stomach worms, lung worms and tape worms. The finishing bulls have been treated for lice as they were scratching.
The BEEP FEC samples for the cows were negative for liver and rumen fluke. FEC samples will be taken from the calves and sent for analysis.
Work in Teagasc, Grange and across the world has shown a 20kg difference in carcass weight of 650 – 700kg for steers housed from 2 – 3m2. The lying and feeding space calculations were completed for the main cattle shed on William's farm. The pens on the slatted tank are 4.8m x 4.8m. At a lying space of 2.7m2/finishing bull there is sufficient space for 8 cattle. William has the option to feed ration and silage at both sides of the pen and as a result has more than enough feed space for the finishing cattle at a feed space requirement of 0.65m/head. William also has sufficient lying space for 7 cows (lying space 3m2) or 9 yearling heifers (lying space 2.5m2), with more than enough feed space in each pen at 0.65m/head.
The main section for the cows measures 14.4 metres in length across 3 bays and provides sufficient feed space for 21 cows at 0.65m/head. There are 16 cubicles available to the cows, but there is more than enough lying space available on the slatted area to allow for the remaining cows as feed space is the limiting factor on this side. There is a creep area for calves available at the back of the shed (7.2m x 4.8m) which has sufficient space for 20 calves at 1.7m2/head.
---
Animal Nutrition
William tested the silage on his farm and the results were as follows:
Pit silage: 64.3% DMD at 10.1% crude protein
Baled silage: 70.1% DMD at 13.5% crude protein
Pit silage: 65.1% DMD at 11.3% crude protein
Based on these results, the recommendations are to feed the autumn calvers 4.5kg of a 12% crude protein ration and 0.5 kg of soya bean meal on either of the pit silages. And to keep feeding the bales to the finishing cattle and feed 6kg of a 12% crude protein ration to any finishing heifers or cows.
Six of the younger and lighter bulls were housed on the 1st of October and have been gradually built up to 8.5kg ration/head/day. William fed them 2-3kg of ration at grass to help their stomachs adjust to their new indoor diet in an effort to reduce stress on them and help them keep thriving. They were penned separately to the older bulls that were indoors already.
The mineral results from the silage tested showed normal levels for phosphorus, potassium, calcium, magnesium and most other trace elements. Most notably it was low in sodium, iron, molybdenum, selenium and cobalt. As all of William's cattle are fed ration over winter, it is important to check that the ration contains these minerals to avoid any issues pre or post calving.
---
Performance
One cull cow was slaughtered on 24th November. She graded R=4= at a carcass weight of 420kg and made €1806.
7 bulls were slaughtered on 24th November. They were 15.4 months of age on average and graded U-3= on average. The average carcass weight was 386kg and it ranged from 353 to 412kg. The average price per head was €1881. The remaining younger bulls will be slaughtered after Christmas.