JP Hammersley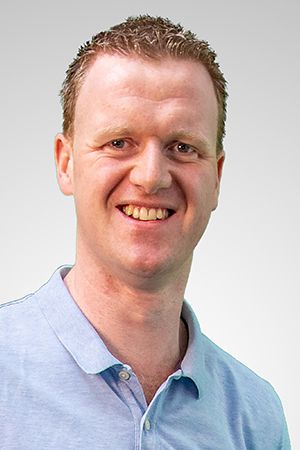 Location: Lattin, Co. Tipperary
Farm size: 37ha
Current System: Friesian steers (26-30 months)
Local Teagasc Advisor: Joe Hand
Recent update: Farm Update September 2021
Farming in Lattin, Co. Tipperary, JP Hammersley runs a system where British Friesian bull calves are brought to beef as steers at 26-30 months.
With full-time work commitments, JP's aim is to run the farm as efficiently as possible in terms of the labour required for day-to-day operations.
Calves are purchased from one local dairy farmer at 4 weeks of age and arrive in batches of 12. This has worked well for JP over the years, as he knows he's buying a healthy calf from a known source.
With the exception of 2018, JP gets these steers away to slaughter off grass with no concentrate input. An average carcass weight of 331kg was achieved for the 49 steers slaughtered in 2018.
JP has increased the stocking rate on the farm since 2015 – climbing from 1.4LU/ha to 2.14LU/ha. A paddock system, consisting of 45 paddocks, has also been installed for the three grazing groups.
However, a considerable amount of reseeding is needed. Many of the paddocks contain less palatable and less digestible weed grasses, which are having a negative impact on total grass production, animal performance and silage quality.
As 100% of the farm will not be reseeded at once, JP is hoping to stitch clover into some of the paddocks to increase both pasture quality and nitrogen availability.