Peter O'Hanrahan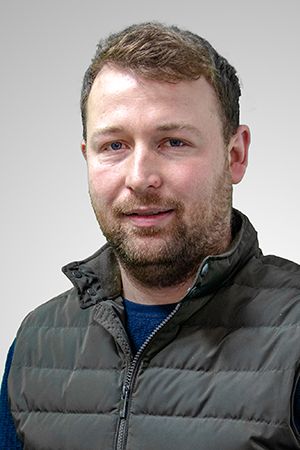 Location: Thomastown, Co. Kilkenny
Farm size: 94ha
Current System: Friesian steers and early-maturing steers and heifers
Local Teagasc Advisor: Enda McLoughlin
Having transitioned from a suckler enterprise to calf to beef production a number of years ago, Peter O'Hanrahan – who farms in partnership with his father Tom – has built numbers to increase output over recent years.
Between the autumn of 2017 and the spring of 2018, 160 calves were purchased. The majority of these are Friesian bulls, destined to be finished off grass as steers during the third grazing season at 27-29 months.
Early maturing steers and heifers also form part of the system. These are slaughtered at 18-24 months to provide cash flow.
Peter has invested heavily in the business in recent years and has developed a purpose built calf shed - equipped with an automatic calf feeder – and a new slatted shed. He hopes to carry 180 calves in the spring of 2019 – reared in two batches of 90.
Although the housing facilities on the farm are excellent, a special focus needs to be placed on paddock size and layout; making improvements in this area, while also increasing output further, will be targeted over the three years of the programme.
Media Updates
Mar 17 - Factors to be considered when it comes to feeding dairy-beef calves
Mar 11 - Providing the perfect environment for calves in Co. Kilkenny
Mar 09 - Why relationships with dairy farmers are the key for calf-to-beef finishers
Mar 03 - Purchasing 180 calves from local dairy farms in Co. Kilkenny