Richard Long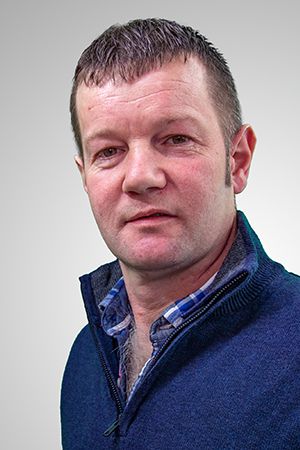 Location: Ballymacarbry, Co. Waterford
Farm size: 57ha
Current System: Steer and heifer beef (20-24 months)
Local Teagasc Advisor: Austin Flavin
Richard Long farms 57ha in Ballymacarbry, Co. Waterford, where he brings early maturing and continental calves out of the dairy herd to beef as steers and heifers at 20-24 months. In the region of 100 calves are purchased each year and the breeds consist of Angus, Hereford, Limousin, Belgian Blue and Charolais.
This year, all of the calves purchased on the farm will be sourced from his brothers' dairy farm in Co. Tipperary.
With this arrangement, there's potential for Richard and his brothers, Michael and Liam, to work together in terms of the beef sires being used.
For the 2019 breeding season, a team of beef bulls has been selected that are positive for carcass weight and conformation, without being excessively hard calving for the dairy herd.
In terms of grassland, Richard's farm is currently stocked at 1.78LU/ha and consists of a mixture of paddocks and fields.
A large degree of work has been carried out over recent years in terms of constructing a central roadway and installing a paddock system on the home block. However, the outer parcels now need attention.
Along with working on the correct grazing infrastructure, a focus will also be placed on soil fertility, reseeding and animal health and nutrition to maximise the level of performance achieved from the calf stage right up to finish.
Media Updates
April 18 - Increasing carcass weight, conformation and achieving a faster finish in Co. Waterford
Apr 09 - Band of brothers: Why this beef farmer influenced his dairy siblings on sire selection