Newford Farm - Sheep INZAC Flock
Background
The importance of genetics cannot be over-stated; approximately 50% of productivity gains at farm level can be attributed to the genetics alone. Therefore improvement in genetics has the potential to increase Ireland's agricultural competitiveness. The Food Wise 2025 (DAFF, 2015) report sets out clear targets for increasing sheep outputs through genetic improvement and breed resilience. A robust national breeding programme can help to ensure that Ireland is breeding the right animals for its competitive advantage, lamb produced from grass based production systems in a sustainable manner.


Farm Profile
Location: Athenry, Co Galway, Ireland. N 53 17.303, W 008 46.694
Area: 25 ha in total (15ha - current experimental grazing area)
Paddocks: 22 (12 experimental paddocks, 4 per treatment)
System: Mid-season, pasture based lamb production
Soil type: Well drained, Mineral
Farm Map
The breeding flock at the Teagasc Athenry sheep research centre comprises of approximately 340 ewes. These are made up of approximately 120 Suffolk ewes (including 50 New Zealand Suffolk ewes), 130 Texel ewes (including 50 New Zealand Texel ewes) and 90 Belclare ewes. Beginning in 2016, 30 of the highest and 30 of the lowest Suffolk and Texel replacement sheep index ewes are being evaluated annually in a controlled research study. On this study they will also be compared with elite New Zealand Suffolk and Texel ewes.
Mean Lambing Date: 10th March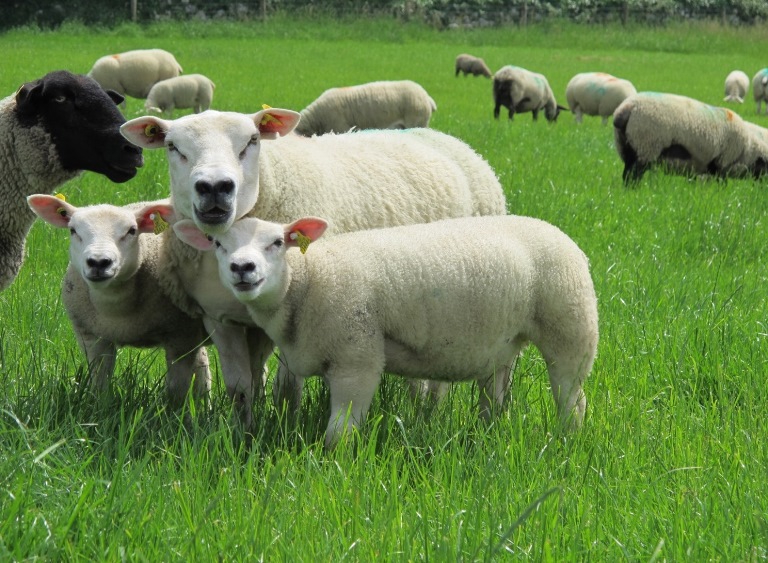 The main objectives of the Ireland New Zealand across breed animal comparison study (INZAC flock) are to:
to validate the Irish maternal (Replacement) genetic sheep index as constructed by Sheep Ireland and
to compare Irish versus New Zealand genetically elite animals.
Genetic gains achievable to date have been small (€0.28/lamb/year) but the gains are permanent and cumulative. Genetic evaluations in New Zealand have been established since 1999 and have resulted in considerable rates of genetic improvement to date (€1.16/lamb/year). The goal traits included in both the New Zealand and Irish genetic evaluations are similar however, to date, animals of high genetic merit from New Zealand and Ireland have not been compared or evaluated within a similar environment. In 2014 and 2015, Suffolk and Texel ewes of elite genetic merit, as determined via the Sheep Improvement Limited (SIL) index were imported to the Newford farm, Teagasc Athenry. This importation has therefore enabled the evaluation of New Zealand sheep genetics within an Irish pasture passed production system and will subsequently help to determine the role of New Zealand sheep genetics within the Irish sheep population. Some of the key areas which will be addressed within this project are:
Breed origin (Ireland or New Zealand)
Genetic potential ( Five star or one star replacement index)
Lambing traits
Ewe milk yield and composition
Lamb growth rates pre and post-weaning
Ewe intake at pasture (during lactation and the dry period)
Ewe longevity within the flock