Crops may vary considerably in their outward appearence and number of tillers when this stage is reached. It can only be determined by detailed examination and dissection of the main tiller.
Main stem from where the lowest leaves are attached is 1cm or more to the shoot apex, but 1st internode is less than 1cm.
An internode is 1cm or more but the internode above it is less than 2cm.
2nd (and subsequent) nodes counted when the internode below them exceeds 2cm.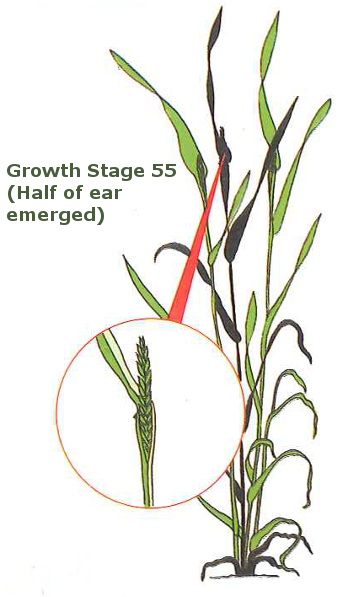 Reference: Tottman D.r. (1987), The Decimal Code for the Growth Stages of Cereals. Ann. appl. Biol. 110, 441-454