Student of the Year 2021
---
Overall Student of the Year 2021 & Drystock Category Winner
Dave Moloney
Dave enrolled in the Level 6 Specific Purpose Certificate in Farming - Part-Time in Macroom. He was engaged and supportive during the delivery of the course and contributed hugely to overall class progress, well-being and group work. He was always willing to give and receive help. Dave is very involved in the operation and running of the home farm which has a Beef System and is currently developing the animal housing and machinery aspects of the farm. He hopes to takes over the farm and continue with its development in a sustainable manner.
---
Winner - Dairy Category 2021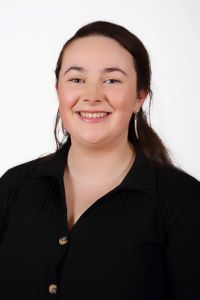 Maria Keane
Marie completed the Level 6 Specific Purpose Certificate in Farming in Gurteen College. She came from a dairy farm in Limerick and is now farming in partnership with her husband in Co Offaly. Her motivation and enthusiasm to learn new things and adopt new technologies that could be used on their home farm gave Maria the urge to succeed in her studies. She was an excellent student with the ability to perform as a role model for all women in agriculture. She is looking forward to farming with Padraig and daughter Maewyn. She showcases life on the farm on her YouTube Channel – Keane Farm Life
---
Winner - Other Land Based Enterprises Category 2021
Dominic White
Dominic enrolled in the Level 6 Advanced Certificate in Equine Breeding - Stud Management in Kildalton College. He was an excellent student throughout his time in Kildalton and equally good at the technical as well as the practical aspects of the course. He has excellent communication skills and got on well with his tutors and peers. Dominic is running a business at home with his father - buying, breeding and selling horses. He likes to set himself goals and works to achieve these goals. He has plans set out for his future.
---
Finalists
John Hughes
John enrolled in the Level 6 Specific Purpose Certificate in Farming – Distance, in Ballinrobe. John is an active farmer with progressive cattle and sheep enterprises. He set a high standard for himself when doing the course. He achieved excellence both academically in his work and also in the way that he interacted with his tutors and his fellow students. He has a young family and off farm employment. John is concerned about the Environment and with Health and Safety on his farm. He manages his time well and has a very good work-life balance.
Jack Hickey
The Advanced Certificate in Agriculture - Dairy Herd Management, in Kildalton College was Jack's choice of course. He excelled on the Level 5 course & then was selected as student of the year on the Advanced Certificate course. He was very competent at both the theory & practical side of the course, this is reflected in his results. He engaged with online classes during COVID'19 lockdowns & showed resilience during class delivery throughout this period. He is currently farming at home with his parents in Freshford, Co. Kilkenny where they run a herd of 360 dairy cows split over 2 farms.
April Fitzpatrick
The Level 6 Specific Purpose Certificate in Farming - Part-Time was April's course of choice in Oak Park, Carlow. She was an excellent and engaged student and achieved excellent results. April comes from a Dairy background, working full time with her father on the home farm. They have a 120 cow herd with a 75:25 split between spring and autumn calving. They have recently installed a new milking parlour and additional slurry storage. She is also very aware of trying to improve the sustainability of the home farm.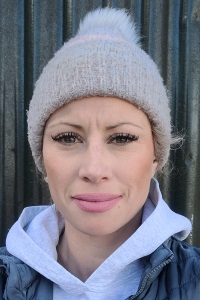 Rachelle Kennedy
Rachel attended the Level 6 Specific Purpose Certificate in Farming, Distance in Thurles. She is a full time dairy farmer with a 120 spring calving herd. Rachelle as she is a very hard worker with a keen interest in agriculture and excellent practical knowledge. Throughout the course she was very willing to share her knowledge and assist other students. She continuously seeks new ways and ideas to make her farm more sustainable and efficient. Rachelle is also involved with 2 Teagasc discussion groups and also grass measures.
Donal O'Sullivan
Donal attended the Teagasc Level 6 Specific Purpose Certificate in Farming - Part-Time in Killarney. he had a very positive attitude towards all aspects of the course. He farms part-time with a mix of enterprises including dairy, sheep and beef and has a part time job in the local mart, His course work was done to an impeccable standard and he received an overall distinction at the end of the course. He is applying the skills he learned on the course to his enterprises to maximise profit. He has embraced grass measuring and sets himself benchmark targets to reach in the future.
Brennus Voarino
Brennus enrolled in the Level 6 Specific Purpose Certificate in Farming at Clonakilty College. He comes from an organic farming background which always added a valuable perspective when taking part in discussion groups. He is very dedicated to his work and is always open for new ideas. Brennus liked the hands on teaching of practical skills which gave him confidence in carrying out certain tasks such as calving. Brennus is now farming a hardy pedigree Belted Galloway herd and Lleyn sheep flock on a 110 acre hill farm on Cape Clear Island
Tommy Dillane
Having already completed the Level 6 Specific Purpose Certificate in Farm Administration, Tommy returned to complete the Level 6 Advanced Dairy Herd Management course in Salesian College Pallaskenry in 2021 to further his knowledge of Dairy farming. Tommy wishes to pursue a career in dairy farming and has continued his studies on the Professional Diploma in Dairy Farm Management course with Teagasc in Moorepark to equip himself with the necessary business and technical skills to achieve this.
Sean Óg McCormack
Sean Óg completed the Level 6 Advanced Cert in Agriculture, Dry stock Management at Ballyhaise College. He has a keen interest in sustainable beef & sheep production. He proactively engaged & contributed to college discussion groups. He completed an excellent farm placement and the host farmer commented on his level of interest, practical ability and wiliness to learn. Seán Óg gave great support to other students & was particularly good to students that may have been struggling. He was selected to represent students at the international ESEE conference virtually hosted by Ballyhaise College
Ronan McKenna
Ronan completed the Teagasc level 6 Specific Purpose Certificate in Farming - Distance in Naas. Ronan was enthusiastic and motivated for the duration of the course and worked hard during the period of remote learning during lockdown. Ronan is now using his knowledge to continue farming on his aunt's suckler farm. He has a love of farming and country life is planning on setting up a retreat on his farm. The plan includes modular homes where people can escape from the everyday stresses of life, slow down and integrate into farm life.
Liam Higgins
Liam's course of choice was the Level 6 Specific Purpose Certificate in Farming - Part-Time in Fermoy. He believes the course has provided him with a better understanding of the farm decision making processes. He now feels equipped with the knowledge & skills to implement many of the practical farm tasks that previously he had only seen done or assisted with. He enrolled on the course to learn about other systems of farming & find ideas for improvements to keep the farm going into the future. Liam is farming with his parents, milking 128 cows on their 73ha farm at Watergrasshill
Cliona Beirne
Cliona attended the Level 6 Advanced Certificate in Agriculture - Dairy Herd Management in Mountbellew College. She completed both the Level 5 and Level 6 programmes in Mountbellew and consistently performed well with all aspects of the courses. She was enthusiastic and pushed herself to improve her technical and practical knowledge and skills. Cliona is now studying Agricultural Science in UCD. She is looking forward to growing her farm enterprise in the future.
Francis Hewitson
Francis completed the Level 6 Advanced Certificate in Forestry in Ballyhaise College. He excelled in every aspect of his practical work and was always willing to assist others. He had good tractor driving skills and enjoyed spending his own time on the forwarder/harvester simulator. Francis got top of his class in forest calculations, which is one of the most difficult modules. He has a very good method of chainsaw work and output of work was excellent always working in a very tidy and organised manner.
Peter Kelleher
Peter's choice of course was Level 6 Advanced Certificate in Horticulture - Food Production in the College of Amenity Horticulture at the Botanic Gardens. He always had a love of plants and growing so he knew it would be a field he would peruse. Peter was the class representative for two years while studying and is currently undertaking a degree in horticulture at the Teagasc Horticulture College sites in the National Botanic Gardens and at Teagasc Ashtown Food Research Centre. His ultimate goal is to develop a market garden operation at his home in Kilkerley, Co. Louth.
Philip Shorthall
Philip completed Level 6 Advanced Certificate in Horticulture - Food Production in Kildalton College. Philip came from an engineering background prior to returning to education to study horticulture. Philip showed strong leadership skills and clear mentoring of fellow students while studying at Kildalton. He pays outstanding attention to detail and has an excellent work ethic. Currently he is working with an artisan food producer while teaching part time through Dunhill education. Philip is keen to develop a business producing local, sustainable, organic produce.
Rachel Irwin
Rachel excelled on the Level 6 Specific Purpose Certificate in Farming - Distance in Manorhamilton. She farms with both her Dad who has 500 ewes & 40 Sucklers & Grandad who has 300 ewes & 20 Sucklers on both hill and lowland farms. She has a BSc in Zoology with Conservation and is currently completing a Masters in Agro-Forestry and has secured funding for a PhD. Rachel is enthusiastic, diligent and she really enjoys farming. She is interested in horse riding and doing up old vehicles. She hopes to take over her Grandad's farm in the future.