DairyBeef 500 Demonstration Farmers
Demonstration farms/units are a key pillar of the DairyBeef 500 Programme Campaign. The demonstration farms/units will illustrate key technologies including:
calf rearing
grassland management
calf health
nutrition
financial management
animal health & welfare
environmental sustainability
appropriate use of dairy beef genetics.
Aidan Maguire
Aidan is currently farming 46ha of grassland and 14ha of forestry outside Navan, Co. Meath. The farm is in two blocks with 40ha owned and 20ha leased. His current system is Calf to 18-20 month heifers and 22-26 month steers. Previous to rearing dairy calves, Aidan operated a tillage enterprise along with keeping a group of suckler cows. Almost 20 years ago he decided to cut back on cow numbers, quit the tillage and started to operate a dairy calf to beef enterprise. His local Teagasc advisor is David Argue
Ciaran Bartley
Ciaran Bartley from Boher Co. Limerick runs a dairy calf to beef enterprise on 74ha. Some of the land is heavy. His current system is Friesian steers, 22-24 months and early- maturing heifers, 20 months. His local Teagasc advisor is Aileen Walsh.
Irvine Allen
Irvine farms 58ha at Mount Temple, Moate, Co. Westmeath. His current system is 21-29 month Friesian steer beef. Irvine purchased his first batch of dairy-beef calves in 2012. Previous to this he had 10-12 suckler cows and was buying in 35 weanlings annually. All animals were brought to slaughter. He has sold out his suckler cows in order to expand his calf-to-beef enterprise.
Jarleth Ruane
Jarleth from Corbally, Claremorris, Co. Mayo currently farms 45ha with his father Austin. After graduating from Mountbellew Agricultural College in 2018, Jarlath decided to get more involved with the running of the home farm. They currently run a 20 - 24 month steer system. Cathal Conaty is his local Teagasc advisor.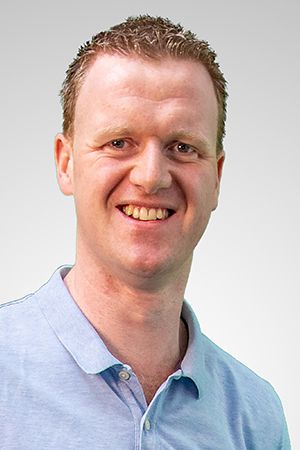 JP Hammersley
Farming in Lattin, Co. Tipperary, JP Hammersley runs a system where British Friesian bull calves are brought to beef as steers at 22-24 months. He is farming 37ha and with full-time work commitments he is aiming to run the farm as efficiently as possible in terms of the labour required for day-to-day operations. Joe Hand is his local Teagasc Advisor.
Martin Connolly
Martin from Milltown, Castleplunket, Co. Roscommon has been rearing dairy bred calves bringing them to beef for many years. A number of years ago, he was purchasing continental weanlings and store cattle along with the dairy calves and bringing them to slaughter. He runs a 21 - 22 month Friesian bull beef system on 60ha. Gerry Cregg is his local Teagasc advisor.
Michael Culhane, Killaloe, Co. Clare
Michael runs a dairy calf to beef enterprise focusing on a mix of Belgian blue bull and heifer calves along with a smaller number of Holstein Friesian bull calves with the majority taken through to finish. The farm consists of a mix of rented and owned land laid out in 4 blocks. Heifers are finished at 22-24 months and steers at 24 to 29 months of age. Michael aims to reduce the age of slaughter over the next number of years.
Pat Collins
Located just outside Castlemartyr, Co. Cork, Pat Collins operates a mixed farming system, consisting of 34.4ha of grassland, the majority of which is leased and a 36ha tillage enterprise. His current livestock system is calf to bull beef and calf to store. Karen Dukelow is his local Teagasc advisor.
Peter Byrne
Peter is farming 72ha of dry land at Castledermot on the Kildare/Carlow border. His current system is 19 - 22 month heifer and 22 - 26 month steer beef. Up until 2008, he was running a suckling to beef and sheep enterprise on the farm, alongside a tillage enterprise. Over time, the farm has transitioned away from suckler and sheep production to a calf-to-beef enterprise. His local Teagasc advisor is Christy Watson.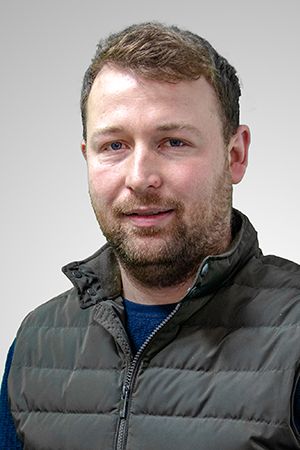 Peter O'Hanrahan
Having transitioned from a suckler enterprise to calf to beef production a number of years ago, Peter, who farms in partnership with his father Tom – has built numbers to increase output over recent years. From Thomastown, Co. Kilkenny the farm is 94ha with friesian steers and early-maturing steers and heifers. Enda McLoughlin is his local Teagasc advisor.
Shane Cranny
Shane operates a dairy calf to beef operation on 40ha in Myshall, Co. Carlow. He operates a dairy calf to beef system where 100 autumn-born Holstein Friesian male calves are purchased. Eoin Woulfe is his local Teagasc advisor.
Michael Culhane
Michael farms a total of 79ha of land of which 38ha is leased near Killaloe in Co. Clare. The farm previously ran 70-80 suckler cows, selling weanlings and stores off grass. His current system is a Continental, Friesian and early-maturing steer and heifer calf to beef 21-28 months. Michael's Teagasc advisor is Conor O'Reilly
Gareth Peoples
Gareth operates a calf-to-beef and tillage enterprise on 45ha at Drumlougher Co. Donegal. He is in a registered farm partnership with his parents. Calf numbers have been growing year-on-year with all animals purchased from the one dairy farm. His current system is month Holstein Friesian steers. A new five-bay slatted shed has just been completed on the farm and Gareth is keen to make strides in grassland management over the duration of the programme.
Charlie Smyth
Charlie is a relatively new entrant to calf-to-beef production. He is farming 50ha just outside Virginia, Co. Cavan – on a mixture of owned and leased ground. His system is 24 - 26 month Holstein Friesian steers. Roslyn Fay is his Teagasc Advisor
James O'Sullivan
James farms 31ha along the coast in West Cork near Union Hall. Some of the land is extremely good quality that is free draining and fertile in nature. A second smaller block of land is slightly heavier and colder due to its elevation. His current farming system is 20 - 22 month early-maturing heifers. Anna Sexton is his Teagasc Advisor