JP Hammersley Farm Update May 2022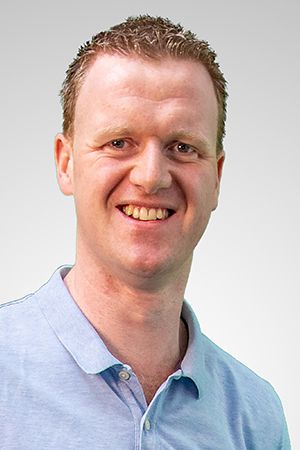 Growth and demand continue to remain finely balanced here in Lattin at 27kg DM/ha/day and 31kg DM/ha/day, respectively. I'm hoping that we will experience a flourish of growth over the coming week or two.
To ease the pressure somewhat and to maintain an average farm cover over the 500kg DM/ha mark, I made the decision to house a small number of steers for a short period of time. Grass grows grass and if I let the average farm cover dip below 500kg DM/ha, I know it will slow growth even further and take the farm longer to recover.
The grazing season commenced here in late February and other than slow growth rates over the last two or three weeks, it's gone pretty much to plan. I made the move to protected urea as the main nitrogen source last year and it's working well; it will continue to be used this year.
A key priority over the coming weeks is to make excellent quality silage. With rising input prices, I feel that having 74+ DMD silage in the yard is the best strategy to reduce some of the impact of potentially higher meal prices for the winter ahead.
A split-finishing strategy is in operation on the farm here, with approximately 50% of the steers targeted for sale before housing, while the remainder will go indoors for a short period of time and be offered a silage and concentrate based diet.
Weight Gain
To ensure that I have animals heavy enough to move off farm prior to housing, maximising performance from the calf rearing stage right through to finish is important. One area where the farm had previously been lacking was the performance of weanlings over the first winter. Thankfully, through improving silage quality and balancing diets on the basis of silage quality, this has been rectified. For the winter just gone, the weanlings gained 0.6kg/head/day to weigh an average of 341kg on March 19.
Although these animals have achieved an average daily gain of 0.74kg/head/day since birth, they are slightly behind where their year older counterparts were last year, as these animals gained 0.78kg/head/day. Despite this lower level of performance, which occurred due to difficult weather last May, they are still ahead of the target.
This year's calves have all been weaned off milk replacer and are currently at grass. They will continue to receive 1kg/head/day of concentrate up until June, at which point they will move onto a grass only diet. From September, concentrates will be returned to the diet, as the dry matter content of grass begins to decline.
White Clover
The incorporation of white clover has been an area I've been working on over the past number of years. I plan to target another section of the farm this year. This seed will be stitched in using a tine harrow and an air seeder and I'm planning on grazing any fields stitched at lower pre-grazing covers to allow for the successful establishment of the clover plant.