16 March 2022
Beef Newsletter - March 2022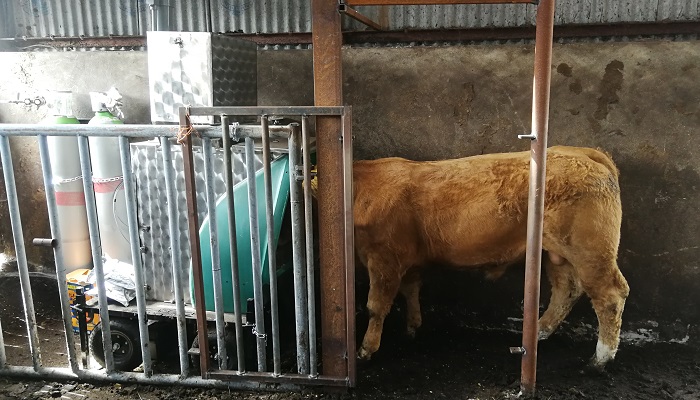 Get the latest information & advice from the Teagasc Beef team in this month's newsletter. It includes: The cash challenge for 2022; Green Acres; Research Update - Breeding low methane-emitting cattle; and Health & Safety - Tractor/machine overturning dangers
View it here: Beef Newsletter - March 2022 (PDF)
In this month's edition:
The cash challenge for 2022
Normally at this time of year the main argument beef farmers are having is with beef processors on the price of finished cattle. For the first time in a long while farmers are achieving the type of prices that have been required for covering typical historical winter costs.
Green Acres
The primary objective of the rearing period on calf-to-beef farms is transitioning a calf from a pre ruminant – an animal dependent on milk feeding – to a ruminant as early in life as possible, without decreasing animal performance. Teagasc Green Acres participants are in the midst of calf rearing; the animal performance target during this stage is a daily liveweight gain of 0.7kg from arrival to weaning.
Research Update - Breeding low methane-emitting cattle
Paul Smith, Sinéad Waters, David Kenny and Stuart Kirwan of Teagasc Grange and Alan Kelly (UCD) report on the first large-scale measurement of methane emissions in Irish beef cattle. Digestion of consumed feed is one of the largest contributors to the quantity of methane emitted by ruminant livestock. Indeed, in the recently completed FACCE ERA-GAS-funded RumenPredict collaborative research project led by Teagasc and involving UCD and the Irish Cattle Breeding Federation (ICBF), it was established that for a typical indoor finishing ration, beef cattle produce, on average, 22g of methane for every kg of feed dry matter consumed (i.e., DMI).
Health & Safety - Tractor/machine overturning dangers
With slurry and fertiliser spread in March, there is a lot of high-injury-risk movement. Farm deaths have occurred due to overturning of tractors, loaders and trailed equipment, including slurry tankers and cattle trailers/boxes.