05 August 2021
Teagasc Green Acres Newsletter: Issue 5
This issue of the Teagasc Green Acres Calf to Beef Programme e-Newsletter has an update on Irvine Allen, programme participant's farm; Key Management Tips; Silage quality improvements; and Genetic merit of calves. The Green Acres Calf to Beef e-Newsletter issues fortnightly.
Issue 5 - 4 August 2021
Irvine Allen, Moate, Co. Westmeath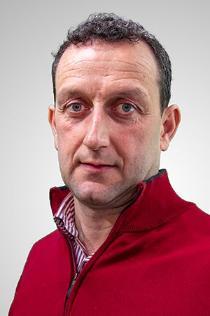 Both this year's calves and the yearling bullocks were weighed in early July. The results of these weights are a good benchmark of the efficiency of the system I run at present and are a guideline for planning ahead for the rest of the year.
The 108 Friesian bull calves reared this spring weighed 133kg on July 8, having achieved an average daily gain (ADG) of 0.64kg/day from birth. This is slightly short of the 0.7kg average daily gain target, which was achieved last year, but it can still be rectified.
Read Irvine's farm update in full here
Key Management Tips
Apply lime to paddocks with low soil pH when ground conditions allow.
Mid-season weighing should be wrapped up by late July.
Plan to finish taking out surplus paddocks by mid-August.
Plan autumn grass build up. Rotation length should start to increase towards 30 days as August progresses.
Apply a round of nitrogen after each grazing in late July / early August to assist in grass build up for the autumn.
Introduce meal to cattle intended for slaughter off grass.
Silage quality improvements
Calf to beef systems require high-quality silage of >72 DMD (dry matter digestibility), which is a key factor in achieving the desired levels of animal performance and reducing feed costs over the winter months.
Click here for see how silage quality has improved
Genetic merit of calves
Minor improvements have been seen in the carcass merit of the Angus and Hereford calves, albeit starting from a low base in 2020. Higher carcass merit can be found in a range of continental breeds present on participating farms in the Teagasc Green Acres Programme.
Click here for more information on carcass merit
The Teagasc Green Acres Calf to Beef e-Newsletter will issue fortnightly and you can read it here on Teagasc Daily.
Find out more about the Teagasc Green Acres Calf to Beef Programme here