03 November 2021
Signpost Programme Farm Walk: Patrick & Paula O'Hanlon, Kerry
Patrick & Paula O'Hanlon's farm in Tarbert, is one of five farms in Co. Kerry partaking in the Teagasc Signpost Programme. A farm walk was held recently on their farm. Méabh Dore, Teagasc Dairy advisor recounts the most notable changes on the farm and the biggest learning outcomes from the day here
The Signpost Programme is one of the latest programmes from Teagasc focused on achieving early progress in reducing greenhouse gas (GHG) emissions from Irish agriculture. The programme also looks at:
water quality
maintaining and improving biodiversity
creating a more profitable and sustainable farming enterprise
The signpost programme consists of farms that showcase the different practices and actions that can reduce emissions and will create a framework of farms for carbon sequestration research.
These farms have a target of 15% reduction of GHG emissions by 2025.
Patrick and Paula O'Hanlon are one of five farms in county Kerry partaking in the programme. On Tuesday last held a farm walk on their farm. They already had an interest in sustainability prior to joining the programme, but given the aims of both profitable and environmentally sustainable farming it was an easy decision to join. Patrick and Paula noticed the change in consumer interest of where food comes from and this shift highlights the importance of such a programme for farmers, farming into the future.
Slurry utilisation
Some of the most notable changes on farm since getting involved in the programme were the improvements to slurry utilisation. The surplus storage on farm gives great flexibility to use the slurry when needed as well as using low emission slurry spread methods.
Clover on the farm
Clover generated a lot of interest from the crowd. The inclusion of clover into swards and reducing the reliance on chemical fertiliser has big savings in terms of GHG emissions. Patrick discussed clover management on farm; targeting recently reseeded paddocks with open swards and optimal soil fertility was an easy win in terms of getting clover to establish. His aim is to reseed or over sow 10-15% of the farm every year, to allow for those paddocks to get the ideal management- grazing regularly at low covers and avoiding soil damage being critical for achieving the best results.
The baseline of biodiversity on the farm was already at a high standard, parts of the farm were managed more extensively with rough grazing, woodlands and thick healthy hedgerows. There are no significant watercourses on farm, but nonetheless buffer strips are implemented for any drains or ditches.
Herd performance and health
Patrick spoke on his herd performance and detailed his management regime. Breeding focused on yearly EBI gains with an emphasis on fertility, milk and health. A herd health check identified any underlying issues and a subsequent vaccination and health plan was drawn up. This had a big impact on herd performance and allowed for more efficient herd management. Prior to this, health wasn't a huge focus, however this has shifted to improve the health and longevity of the animals bred on farm. Cows will be dried based on the latest milk recording and in small groups. Cows with low cell count, <80,000/ml will be dried with teat sealer only.
Learning outcomes
The biggest learning outcome from the participation in the program so far was the early management required to establish clover, along with best practice to maximise its benefits. Another eye opener was the ecological importance of the biodiversity already on the farm. Patrick said he has a new appreciation for the wildflowers and trees on farm, everything has a role to play.
You can find out more about the Signpost Programme here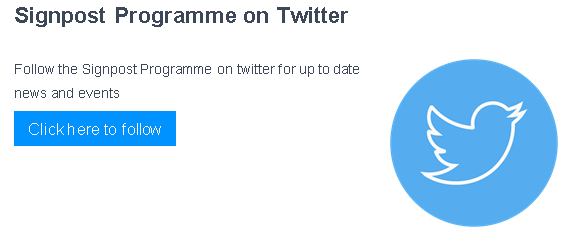 The Teagasc Signpost Programme e-Newsletter will issue monthly and you can read it here each month on on Teagasc Daily. Or click on the subscribe button below to sign up for the e-Newsletter.

Teagasc Advisors are regular contributors of articles here on Teagasc Daily. Find your local Teagasc office here