07 August 2021
Signpost Programme Farmer: Tomás O'Leary
Meet Tomás O'Leary, one of our Signpost Programme Farmers. Tomás farms with his wife Eileen and children Míchéal, Yvonne and Sinead in Killarney, Co. Kerry. Tomás operates a sheep enterprise alongside a contract rearing dairy heifer enterprise.
Challenges: The farm is divided in 2 sections either side of Killarney and approximately 27km apart.
The main grazing block is good dry land while the land at the home farm is heavy, difficult land which is primarily used for silage production and grazing ewes in the autumn.
Farm Advisors: Kevin O'Sullivan, Michael Gottstein, Frank Campion
Signpost Farm Measures Undertaken
Protected Urea
With the exception of standard urea used for the first application this spring, 18:6:12 on the silage group and some 10:10:20 used for reseeding all chemical nitrogen this year is being spread as protected urea.
Animal Health
FECPAK analysis is being used throughout the year to ensure lambs are only being dosed with an anthelmintic product when required. A drench efficacy test is also being carried this year to investigate if Ivermectin based anthelmintics are working correctly for lambs on Tomás's farm.
Soil Fertility
All cattle slurry has been spread with a trailing shoe this year. Half the farm was covered at a rate of 1500 gallons of undiluted cattle slurry and four hectares (10 acres) which had been identified as being Index 2 for potassium had 3,000 gallons per acre applied. The last of the slurry was spread on the paddocks from which surplus bales were harvested.
Extended Grazing
Measuring and managing grass using PBI for the last number of years. Follows sheep autumn closing plan to close farm in rotation from late October and build grass covers to allow ewes and lambs out shortly after lambing in early March.
Clover
One of the poorer performing paddocks has been taken out and reseeded this year in ideal conditions in early May with a grass/clover mix containing 12.5kg grass (Ballintroy) seed and 2kg (Coolfin) white clover seed per acre.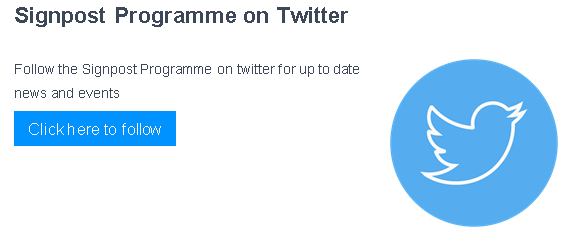 Signpost Newsletter Subscription
Subscribe to our newsletter and stay updated on what The Signpost Programme is doing to lead climate action by Irish farmers and their transition towards more sustainable farming systems.