28 February 2022
Teagasc Signpost Programme Newsletter February 2022
In this month's newsletter; Teagasc compendium of 20 factsheets providing the latest technical advice on soils, nutrients and fertiliser; useful tips on managing fertiliser inputs on tillage farms; insight from a signpost farmer; the slurry calibration tool; research update and more
Feel free to share with anyone you think might be interested in keeping up to date with the Signpost programme. You can sign up to receive this monthly update direct to your Inbox by visiting our webpage www.teagasc.ie/signpost
Issue 8 - February 2022
In this month's newsletter, Teagasc has developed a compendium of 20 factsheets providing the latest technical advice on soils, nutrients and fertiliser, the link to all 20 is provided. Mark Plunkett, Soil and Plant Nutrition Specialist provides some useful tips on managing fertiliser inputs on tillage farms in 2022 and we also meet two Signpost Farmers, Richard Long, Dairy beef farmer from Waterford and Tom Barry, Tillage farmer, Cork. We present 3 good reasons to use protected urea in 2022. Shay Ryan, Signpost farmer from New Ross, Co. Wexford gives some insight into his experiences of using protected urea in the last few years. Our decision support tool for this month is a Slurry Spreading Calibration Tool. We get a research update from Paul Smith on a recent project that showed that some beef cattle can produce up to 30% less methane emissions, on average, for the same level of productivity. The Environment Edge podcast team discuss N losses in Agriculture with Eddie Burgess, Agricultural Catchments Specialist.
Climate Actions for February
Each month, we present climate actions that farmers can take to reduce gaseous emissions. These actions will be practical and timely. See below climate actions for the month of February.
Click here to read the Climate Actions for February
Understanding Greenhouse Gas Emissions on Irish Farms
In this video, Signpost Simon explains greenhouse gas emissions, the targets for Agriculture and where do farmers start to reduce emissions. Watch the video below or click on the button for more information.
Understanding Greenhouse Gas Emissions
Fine Tuning Fertiliser Applications in 2022
The situation in crop production has certainly changed with current high fertiliser prices. In 2022, managing production costs will need extra attention in order to maintain profitability. The following are a number of steps to consider when making fertiliser decisions over the coming weeks and months:
Up to date soil analysis
Nitrogen
Break crops
Organic manures
Green covers
Three reasons to use protected urea in 2022
Protected urea allows farmers to spread urea based nitrogen during the growing season without the worry of nitrogen (N) being lost from the field through ammonia emissions. It also reduces greenhouse gas emissions and nitrate leaching when compared to CAN. Find out why you should be including protected urea in your fertiliser strategy in 2022.
Dairy Signpost Farmer Shay Ryan
Hear from Dairy Signpost farmer Shay Ryan who explains his experiences with protected urea over the last few years.
Meet some of our Signpost Farmers
Decision Support Tools
Careful application of slurry this spring
As chemical fertiliser prices have increased significantly for this spring it is worth noting that value of organic fertilisers has also increased with 1,000 gallons of slurry nearly doubling in value and is now worth €54. These tips will help to maximise the returns from slurry applications and protect the environment:
Promising results from Ireland's first large scale measurement of methane emissions in beef cattle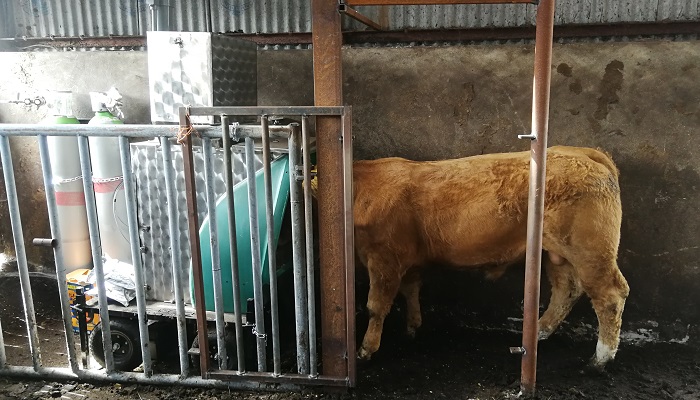 The first large scale characterisation of methane emissions in Irish beef cattle conclusively shows that some beef cattle can produce up to 30% less methane emissions, on average, for the same level of productivity.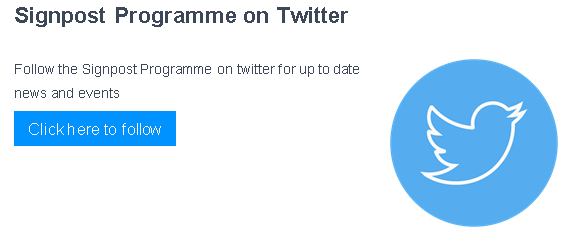 Signpost Programme Partners
The Signpost Programme is a collaborative partnership of farmers, industry and State Agencies, working together for climate action.
A friend or colleague can subscribe to this e-newsletter by clicking the subscribe button below