02 June 2022
Teagasc Signpost Programme Newsletter June 2022
In this month's newsletter we present a factsheet on the establishment of multispecies swards; we profile 3 Signpost farmers; have timely climate actions for this month; some short video messages from HRH Prince Charles visit to Shane Fitzgerald's farm; The Environment Edge podcast and more
Issue 11 - June 2022
Some of you may have applied for the DAFM scheme for MSS so this factsheet will come in useful. We also have an update from Johnstown Castle on their experiences of using MSS. We profile 3 Signpost farmers (Alex McCarthy, Dairy Farmer, Co. Limerick, John Barry, Beef Farmer, Co. Tipperary and Don Somers, Tillage Farmer, Co. Wexford). We have timely climate actions for this month as well as a new decision support tool for biodiversity - Biodiversity Management Practice Assessment Tool - Linear Habitats. We have some short video messages from HRH Prince Charles visit to Shane Fitzgerald's farm on drones and Signpost, how carbon is measured and the use of protected urea. Aoife Leader, PhD. student at Teagasc Kilkenny shares the actions that four Signpost farmers are taking to improve the linear biodiversity features on their farm.
As we pass the 1st anniversary of the launch of the programme Tom O'Dwyer gives us a summary of whats been happening in the Signpost Programme.
The Environment Edge this month talks to Catchment scientist, Eva Mockler about water quality and the tools the EPA Catchment Science & Management Unit are developing to help us make improvements.
Sowing Multi-Species Swards Factsheet
This informative factsheet outlines from site selection and preparation to the various methods of reseeding.
Read more here about Alex McCarthy
Read more here about Don Somers
Read more here about John Barry
Climate Actions for June
Each month, we present climate actions that farmers can take to reduce gaseous emissions. These actions will be practical and timely. See below climate actions for the month of June.
Read the full Climate Actions for June here
Linear Biodiversity Habitats
Check out our self assessment tool for linear habitats

Commissioner Mairead McGuinness visits Signpost Farm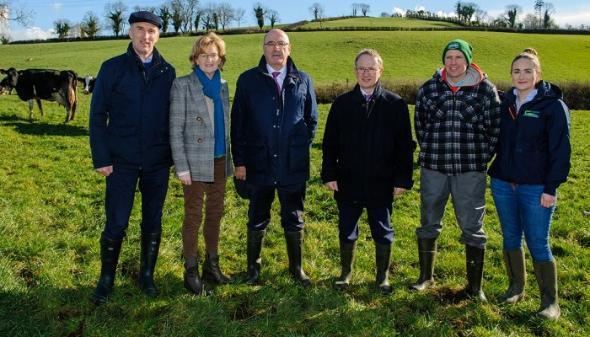 EU Commissioner Mairead McGuinness, recently visited Signpost farmer, Alan Clarke at Kilinkere, County Cavan. Commissioner McGuinness had the opportunity to see first-hand the work that farmers are doing to reduce gaseous emissions and be more environmentally sustainable.
Signpost Programme Update
Signpost celebrates its 1st anniversary and Tom O'Dwyer, Head of Signpost, reflects on the last 12 months of the programme
The Signpost Programme Celebrates its First Birthday Tom O'Dwyer, Head of Signpost Programme
The Signpost Programme celebrated its first birthday on 21st May last. The Teagasc-led, whole of industry, collaborative approach to supporting farmers in climate action was formally launched in May 2021. A lot has happened since then. This short article summarises the highlights of the past 12 months
The Environment Edge Podcast
The Environmental Protection Agency is responsible for protecting and improving the environment in Ireland which is done through providing environmental data, assessments and evidence to inform decisions and policy. Catchment scientist, Eva Mockler joins Deirdre and Cathal on the latest Environment Edge podcast to chat about water quality and the tools the EPA Catchment Science & Management Unit are developing to help us make improvements
Join us in Athenry on Saturday, 18 June and take the opportunity to review the latest research and technical advice from the Teagasc Sheep programme and its practical application at farm level. On the day there will be a mix of technical presentations and interactive workshops dealing with all the main areas important to Irish sheep production. The open day is free to attend and all sheep farmers and those involved in the sector are welcome.
Click Here for More Information
We are delighted to invite all beef farmers and stakeholders in the Irish beef industry to BEEF2022, on Tuesday 5th July at the Teagasc, Animal & Grassland Research and Innovation Centre, Grange, Co. Meath
Click Here for More Information
Signpost Programme Partners
The Signpost Programme is a collaborative partnership of farmers, industry and State Agencies, working together for climate action.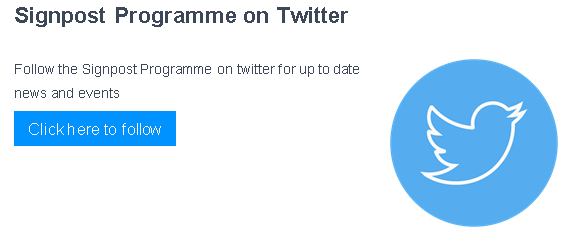 A friend or colleague can subscribe to this e-newsletter by clicking the subscribe button below

The Teagasc Signpost Programme e-Newsletter will issue monthly and you can read it here each month on on Teagasc Daily.