22 September 2022
Teagasc Signpost Programme Newsletter September 2022
Agriculture has been set a target to reduce emissions by 25% by 2030. In this month's newsletter we set out Step 1 priority actions for achieving this target. The monthly climate actions are featured as well as the profile of Signpost farmers. The research update is from Johnstown Castle Open Day
Issue 14 - September 2022
The monthly climate actions are featured as well as the profile of Signpost farmers - Martin Connolly, dairy calf to beef farmer, Co. Roscommon, Brian Keane, sheep farmer from Co. Wexford and John & Annette O'Donoghue, dairy farmers from Co. Cork. The research update for this month is the proceedings from the Johnstown Castle Open Day with video recordings of the main stands at the event. Our decision support tool for this month is a guide to clover content in grassland swards. We hear how the humble earthworm is so important to soil health from Professor Olaf Schmidt from University College Dublin, School of Agriculture and Food Science.
How Low Can You Go ?
Step one on any farm to achieving a reduction in greenhouse gas emissions should be to reduce the reliance on chemical nitrogen in grassland and cropping systems. In this month's article we set out how to do this and also explain how its accounted for in the inventory
Martin Connolly
I'm operating a 20 month Friesian bull beef system on 60 ha of grassland just outside the village of Castleplunket, Co. Roscommon. As I run a 20 month bull beef system, 25 of my heavier bulls were housed from the middle of July weighed on average 490kg with the plan to have them finished in October to free up housing. The bulls are currently preforming very well since housing and are doing close to 2kg per day on average and are currently on 6kg of concentrates and good quality silage.

Brian Keane
Brian Keane farms 96 hectares with his father John, Uncle Aidan, brother Eoin and fiancé Blathnáid. The farm is situated in Davidstown near Enniscorthy, Co. Wexford and is a sheep, cattle & tillage farm with approximately 5 hectares of commercial forestry and a further 10 hectares of land taken up by disused quarries, groves, rivers, streams & lanes. The 81 hectares of productive farmland is split roughly 50:50 between grassland and tillage. The tillage area is dedicated to winter wheat, winter barley, spring malting barley and beans.

John & Annette O'Donoghue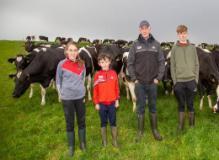 John and Annette are farming beside the Bandon River in Ballinadee with their family. They are milking 165 cows this year, of which 32 (19%) are heifers, after gradually increasing from 135 in 2020. They are farming 71ha in total including owned and rented ground, with a cow grazing platform of 53ha. The outside ground was used for replacement heifers and silage up to 2022. This year with the increase in the herd, all the replacement heifers have been contract reared with a local farmer, leaving this land for silage to support the grazing block.

Climate Actions for September
Each month, we present climate actions that farmers can take to reduce gaseous emissions. These actions will be practical and timely. See below climate actions for the month of September.
Read the full Climate Actions for September here
How much clover is in your grassland?
Do you know how much clover is in your grassland. Take a look at this useful tool which will help you determiner the % clover on your farm?

Farming for a Better Future
'Technologies for today & tomorrow'

Key Messages from
Johnstown Castle Open Day

Read full proceedings from Open Day here
Signpost Programme Update
The Signpost General Assembly was held on Monday the 29th of August in Wexford. Attendees included Signpost partners and Signpost farmers for a session aimed at planning the programme for 2023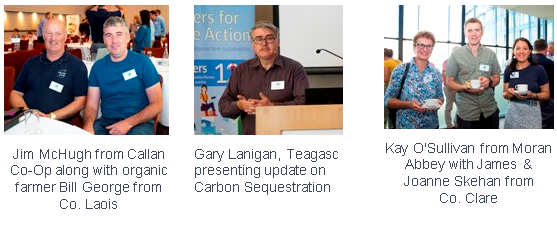 Johnstown Castle Open Day
'Farms of the Future'
The Signpost Team was involved in the Johnstown Castle Open Day with Signpost farmers giving their experiences of adopting the technologies that will allow them to make a profit and at the same time look after the environment:
Signpost farmer John Dunne from Tullamore talking to Tom O'Connell and Padraig Foley from Teagasc
The Environment Edge Podcast
The Earthworm & the Farmer Part 1:
The farmer and the earthworm have a long standing relationship but now more than ever before we are discovering the huge contribution this army of small creatures make to our land. But are we doing enough to return the favour, earthworm specialist Professor Olaf Schmidt from University College Dublin, School of Agriculture and Food Science joins us to discuss just that.
The Earthworm & the Farmer Part 2:
Did you know that some earthworms inherit lifelong built channels from their parents, listen in to hear more about this in part 2 of our chat with Professor Olaf Schmidt from University College Dublin and discover whether slurry application is actually a friend or foe of the earthworm.
Signpost Programme Partners
The Signpost Programme is a collaborative partnership of farmers, industry and State Agencies, working together for climate action.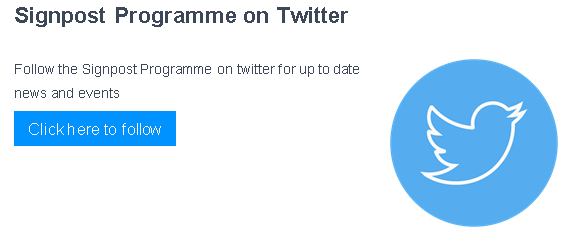 A friend or colleague can subscribe to this e-newsletter by clicking the subscribe button below

The Teagasc Signpost Programme e-Newsletter will issue monthly and you can read it here each month on on Teagasc Daily.