29 September 2021
Did you fulfill your September Climate Actions?
Did you fulfill your September Climate Actions this month? If not there is still time for taking action to book a milk recording, spread lime on low pH soils, Apply potassium to low K Index soils, weigh replacement heifers, implement dosing & vaccination of young stock while focusing on grazing
Time for Lime – Low Cost Fertiliser
Now is the ideal time to apply lime to correct soil pH on mineral soils. Lime will bring many benefits from increasing the availability of soil nutrients (N, P, K & S) to improving soil structure (aeration & drainage). Soils maintained at a soil pH 6.3 to 6.5 will release Nitrogen (N) and Phosphorus (P) availability as well as increasing the response to applied N, P & K in either organic manures such as cattle slurry / FYM or as chemical fertiliser - saving money on the farm!
Over the coming days / weeks check soil test results and apply lime to fields based on lime recommendations. Check out more here
Apply potassium to low K Index soils
Approximately 60pc of our soils nationally are at index 1 and 2 for potassium. This means that six out of 10 silage fields are deficient in potassium, and this poses a challenge. Autumn time is the ideal time of year to rectify potassium deficiencies. Potassium fertilisation is vital, especially in autumn and on older grass. If adequate amounts of potassium are not available, the rate of growth and yield will be restricted. It is particularly important for increasing stem strength, improving drought resistance and cold tolerance, and importantly for increasing yield. While good quality slurry goes some of the way to rectifying K levels, it is often not adequate in a silage situation.
As there is no legal deadline or maximum rates in relation to potassium, every farmer should look at getting a pallet or two of potassium spread over the next month. Find out more about Potassium (K) here
Grass
If you don't have a reasonable bank of grass saved up by the end of the month, your last rotation could end up being very short and you will have to house all of your stock much sooner than you would like to. Dairy cows can be supplemented with meals to allow grass to build. Suckler cows being weaned can be restricted to allow covers to build, especially if they are already in good body condition. Stock being finished off grass should be supplemented with meal, which will reduce their demand for grass. Young calves in dairy calf-to-beef systems should be fed meal at grass from now until housing. Replacement heifers below target weight should also be supplemented. The target going into October and the last grazing rotation should be to have at least 35 days of grass ahead of stock. If weather conditions allow it, this would mean that some stock will be grazing until November.
In summary, if below target-:
Reduce demand with meal and silage. Feed high quality baled silage for 7-10 days. Use a strip wire to allocate grass
Remove cull and empty cows from the herd
Rotation should be at 35 days from mid September. 120 acre grazing platform should be grazing 3.5 acres per day and the deficit filled with meal and silage
See more here on Autumn Grazing Targets
Weigh replacement heifers now
Every year when it comes to selecting replacement heifers with a target to calve at 24 months it becomes apparent that significant number won't make 'the cut'. It is obvious in many cases that these heifers are not achieving the weight for age targets at bulling. Hence, they are left to grow on and calve at 36 months. Research undertaken by Teagasc shows that delaying calving from 24 months up to 31-32-months for beef cows, costs approximately €490 or €50/heifer/month mostly in the form of feed costs. On dairy farms the cost of heifers not calving down at 24 months is approximately €70 / head.
Weighing animals in September will help to identify issues with poor weight gains and allow you to take action before housing. This may mean feeding supplementary concentrate to supplement Autumn grass and / or implementing a dosing programme to sort out worm / fluke problems.
Read more here on Target Weights for Suckler and Dairy replacement heifers
Concentrate Feeding
Research at Teagasc Grange has shown that single-suckled beef calves supplemented with concentrates prior to weaning were less immune-compromised, started consuming meal faster when housed indoors, and spent more time lying down (rather than standing and walking) post-weaning compared with non-supplemented calves.
At pasture: Introduce concentrates one month prior to weaning sucklers and gradually increase the allowance with the intention of having the calf consuming one kg/day at weaning time. Continue to feed the concentrates for at least two weeks after weaning.
If feeding supplementary concentrate to replacement heifers, energy is the most deficient nutrient in the Autumn. Feed a high energy low protein concentrate feed.
Dosing and Vaccination Programme
Calves should be treated for stomach worms and hoose during the grazing season and for Ostertagia Type II worms at housing using effective anthelmintics administered according to product recommendations. Calves with pre-damaged lungs from lungworm infestation also have a higher risk of developing pneumonia.
With spring calving suckler herds, weaning calves in September-October, now is the time to plan your vaccination programme. Catherine Egan, Teagasc Beef Specialist, highlights that the number one cause of mortality in weanlings in 2020 was pneumonia and she has advice to prevent it on your farm here. Click here for details
Milk Recording
Changes in the regulations around antibiotic use means that from 28 January 2022, dairy farmers will no longer be permitted to use dry cow tubes on all cows in a herd at the end of lactation, unless they have evidence that they require them. There is only one more dry-off season before the new regulations come into place.
To start milk recording, ring one of the following numbers:
Progressive Genetics 045-9540606
Munster Al 022-43228
Tipperary Co-op 062-33111
For more see Milk Recording in more detail
To see more detail on all of the September Climate Actions check out Signpost Climate Actions for September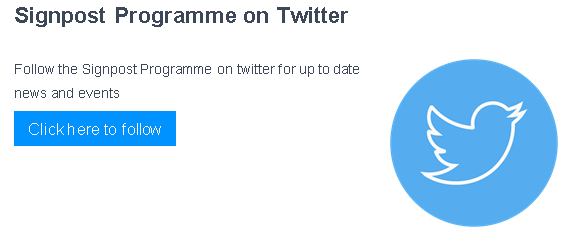 Signpost Newsletter Subscription
Subscribe to our newsletter and stay updated on what The Signpost Programme is doing to lead climate action by Irish farmers and their transition towards more sustainable farming systems
Find out all about the Signpost Programme here