02 February 2022
Grass10 Newsletter - 1st February 2022
In this week's newsletter the Grass10 team introduce you to a new section, The Clover Reporter, with weekly reports and videos from farmers with a lot of clover established on their farms. Also map your farm with PastureBase, grow grass with less chemical N, grass budgeting and the regular items
181st Edition - 1st February 2022
Grass10 Weekly Tips
As we enter February and many farmers are preparing to turn animals out to grass, it is important to complete an opening Average Farm Cover on PastureBase Ireland. An opening AFC is important as it-:
Reviews over winter growth on your farms
Identifys paddocks with different grass covers so you can plan grazing for spring 2022
You can use your opening AFC as a reference for decisions with Autumn grazing management
Identify your first 30% of the farm/milking platform to graze during February. Animals should start grazing in covers of 700-1000 Kg DM/ha to help condition the animals to grazing. Ideally these paddocks should have good grazing infrastructure & good access. Identify one paddock to allow grazing on a wet day (possibly a paddock to be reseeded this year).
Walking your farm will also tell you where areas of fencing or roadways need to be repaired or improved before the 2022 grazing season gets underway. Also have enough temporary reels and posts at the ready to strip graze and allocate grass.
Ground conditions are excellent in most locations throughout the country. Farmers should take the opportunity this week to turn priority animals out to grass. These may be weanlings on drystock/beef farms or autumn or freshly calved cows on dairy farms. Take the opportunity this week to graze a wet paddock or a paddock with poor access to take advantage of the suitable weather.
The Clover Reporter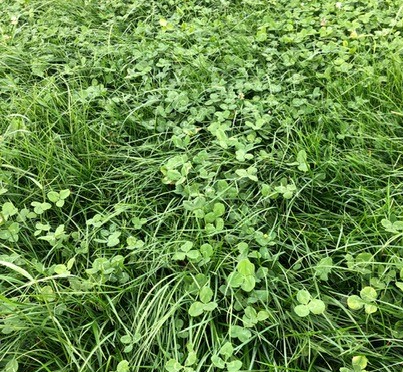 Sign up for weekly grass 10 newsletter