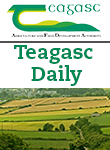 Is there an opportunity now to hire good staff?
24 May 2020
Type Media Article

Are you thinking of employing someone to help out on your farm? There are a number of legal requirements you should be aware of and adhere to. Five are outlined here.

Marion Beecher, Teagasc Moorepark and Martina Gormley, Teagasc Athenry
One of the positives of Covid-19 is that there are more people available to work on farms. If you think you need extra help in the spring it is a good idea to consider hiring someone now so that they are familiar with the farm for next year's busy spring. The benefit now could also be a better work/life balance allowing more free time and greater flexibility for family and other activities. If you are thinking of hiring a person either part-time or full-time, there are a number of legal requirements you must adhere to, five of which are outlined below:
1. A written terms and conditions of employment in place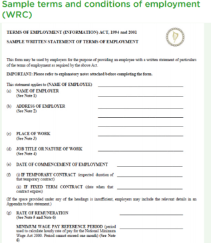 Employer must issue its employees with a written statement of terms and conditions relating to their employment within two months of commencing employment. Since 2019, an employer must also notify each new employee, in writing, within five days of commencement of employment, of the following core terms of employment. A template is available at: https://www.workplacerelations.ie/en/publications_forms/sample_terms_of_employment1.pdf
2. A written statement of pay or 'payslip' with every payment of wages
The payslip should show the gross wage (wage before deductions) and the nature and amount of each deduction. More info on payslips can be found at: https://www.workplacerelations.ie/en/what_you_should_know/hours-and-wages/payslips/
3. Record your employees working hours
This should include start and finishing times as well as holiday and public holiday entitlements received by the employee. This information can be recorded using an OTW1 form which is available from: https://www.workplacerelations.ie/en/what_you_should_know/hours-and-wages/
4. Annual leave
Employees earn holiday entitlements from the date of commencement of employment based on the time worked by the employee. Full-time employees earn one week of paid annual leave for every three months worked. Part-time employees are entitled to annual leave consisting of 8% of hours worked, subject to a maximum of four working weeks in the leave year. Employees are also entitled to nine public holidays during the year.
5. Minimum rate per hour
Experienced adult workers in Ireland are entitled to be paid a minimum rate per hour. There are however, some exceptions to the minimum wage, including those employed by close relatives, those aged under l8 and trainees or apprentices. Employees (aged 20 and over) must receive at least the minimum wage (currently €10.10) for every hour worked.
Adhering to this legislation is designed to protect both the employee and the employer. For more information on the legal requirements as an employer go to: https://www.workplacerelations.ie/en/
More information on managing employees is available in The Teagasc Farm Labour manual https://teagasc.ie/media/website/publications/2017/Teagasc-Farm-Labour-Combined-Book.pdf