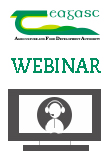 Let's Talk Dairy Webinar - Smarter Milking
30 July 2020
Type Event Proceeding

In this Let's Talk Dairy Webinar, hear from Padraig O'Connor who discussed the milking routine, Caroline O'Connell from Cahir Physiotherapy Clinic who was on to discuss repetitive strain injury from poor milking technique and how to avoid same and Francis Quigley who looked at how we can improve cow flow.

Download Publication (PDF)
These presentations were followed by a Q&A session. Let's Talk Dairy is a webinar series, held every Thursday morning at 10.30am, offering timely, relevant and practical advice to allow you make better management decisions on your dairy farm.
Watch it back here