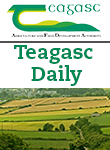 National Farm Survey Webinar
27 June 2020
Type Media Article

On Monday next June 29th Teagasc for the first time will reveal the results of the 2019 National Farm Survey (NFS) with a webinar. The National Farm Survey (NFS) has been conducted by Teagasc on an annual basis since 1972. Join Trevor Donnellan and Brian Moran to find out more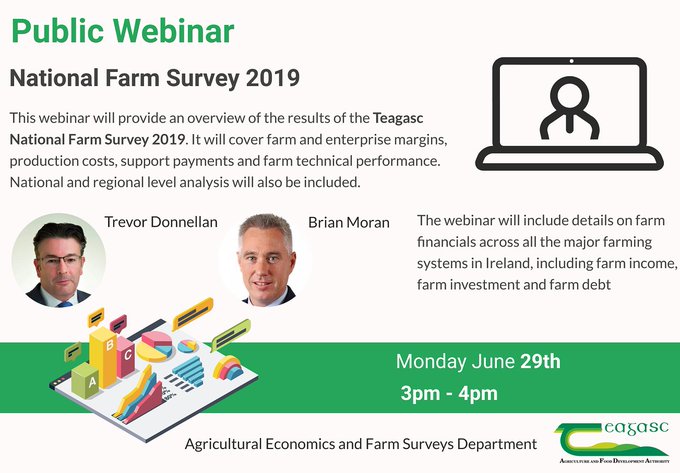 On Monday next June 29th Teagasc for the first time will reveal the results of the 2019 National Farm Survey (NFS) with a webinar. The National Farm Survey (NFS) has been conducted by Teagasc on an annual basis since 1972.
A random, nationally representative sample, of between 1,000 and 1,200 farms is selected annually in conjunction with the Central Statistics Office (CSO). Each farm is assigned a weighting factor so that the results of the survey are representative of the national population of farms.
The success of the NFS is largely dependent on the voluntary co-operation of farmers in providing reliable and accurate data on their farm businesses. Co-operation in the survey is voluntary but the survey is supported by the main farming organisations. Pigs and poultry systems are not represented because of the small number of farms in these systems.
Read more about the NFS here
Webinar Content
The webinar will provide an overview of the National Farm Survey 2019 covering:
Farm and enterprise margins
Production costs
Support payments
Farm technical performance
National and regional level analysis will be included. The webinar will also look at farm financials across all the major farming systems in Ireland.
Get more details including registering online here