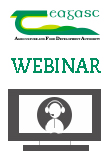 The Signpost Series - Forestry webinar
07 July 2020
Type Event Proceeding

The Signpost Series - 'Pointing the way to a low emissions agriculture'

Download Publication (PDF)
In his presentation, Teagasc Forestry Specialist Tom Houlihan explains the positive role that well-planned and sustainably managed farm forests can play in addressing climate change challenges. He highlights the significant forest resource that exists in Ireland and how expanding this resource can provide further multiple benefits, both for forest owners and society.
While trees and forests cannot provide the full answer to climate change mitigation, they still have a highly significant role to play. There are also other very good reasons for expanding our forest resource. These include ensuring a future sustainable supply of timber and non-timber products, both essential for our future needs. Tom highlights the need for a balanced approach between achieving sustainable wood production and realising the social and environmental benefits of well-managed forests.
Tom describes how forests can provide carbon benefits both within and outside of the forest. The long-term storage of carbon in harvested wood products is a very important reservoir for carbon that is not always considered. The use of wood as a replacement for fossil fuel energy and as a substitute for energy intensive materials (e.g. concrete and steel) are further important mitigation pathways.
While our forests can provide pathways to mitigate the effects of climate change, planning for the potential impacts that changing environmental conditions can have on our forests is an important message. Tom explains the need to build resilient forests as well as the need to build knowledge and capacity to be well placed in terms of climate change adaptation. Future approaches will include selecting the appropriate species, species mixes in the right places, with appropriate objectives and management approaches. Tom describes a sample of ongoing and important collaborative Teagasc research geared towards building such future resilience.
Tom outlines the potential of varying species to take up (sequester) carbon dioxide and describes the challenges and needs in terms meeting future planting challenges. He also provides examples of important research in terms of quantifying our hedgerow resource and its sequestration potential.
View webinar recording below