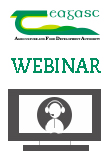 Let's Talk Dairy - Principal types of lameness
15 November 2022
Type Event Proceeding

On this episode of Let's Talk Dairy which took place on Thursday, 10th November, George Ramsbottom, Teagasc Dairy Specialist was joined by Ned Dunphy, Waterford Farm Relief Service to discuss the principal types of lameness.

Ned outlined the principal types of lameness in grazing dairy cows and steps that should be taken to minimise the risks.
Minimising the incidence of lameness in dairy cows was identified by farmers participating in the Resilience for Dairy project as an important contributor to the resilience of their dairy enterprise. Lameness is a painful disease that impacts a cows ability to move normally and is a major problem within the dairy sector worldwide.

A recent study conducted by Teagasc, the Irish research and advisory organisation, shows that at any given time, one in ten Irish dairy cows is lame. The worst performing 20% of dairy farms in the study had a lameness prevalence of 15-32%.
To better inform farmers of the principal causes of lameness and more importantly of the steps that they can take in minimising the incidence of the condition, Teagasc, one of the participating members of the Resilience for Dairy programme will host three short farmer-friendly webinars on Thursday morning 10th, 17th and 24th November at 10am. Register for the webinars here
Watch webinar recording below
Let's Talk Dairy is a weekly webinar series held every Thursday morning, offering timely, relevant and practical advice to allow you make better management decisions on your dairy farm. Watch back previous webinars here